"This is not just good, it is writing of such skill and precision that it could have been done with a diamond cutter. There is not one single wasted word, not one phrase that does not play perfectly" - Kate Copstick ★★★★★ The Scotsman, Edinburgh Festival 2019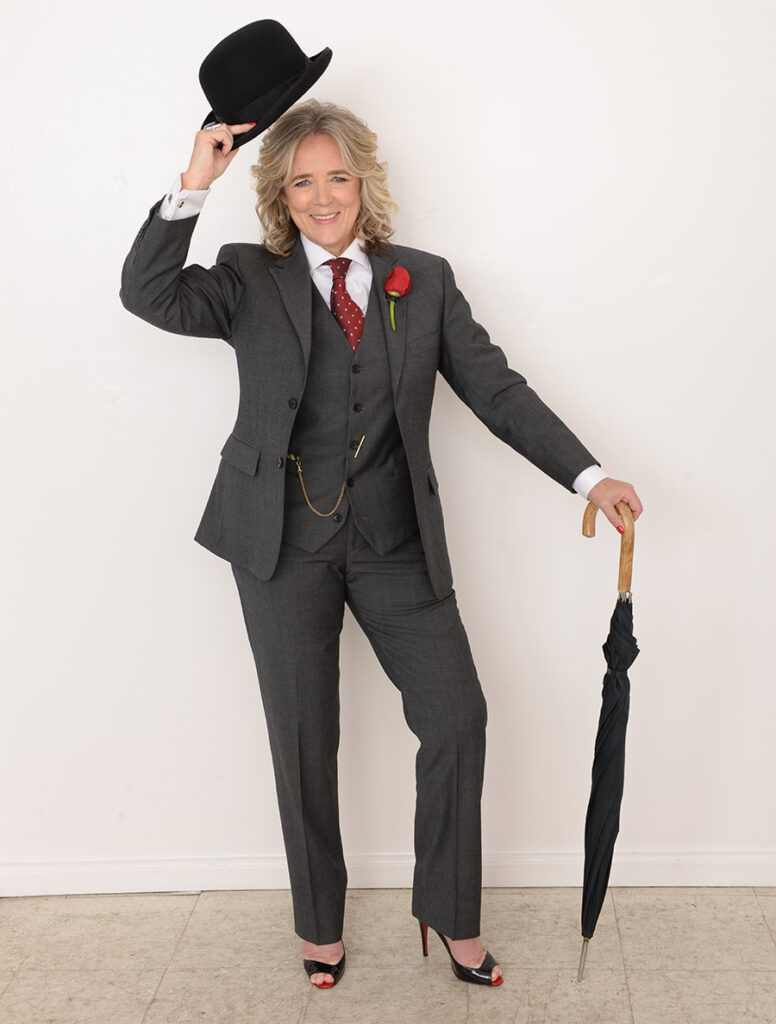 NEXT FULL PERFORMANCE of "A Very British Lesbian": PROVINCETOWN 12-15 OCT and at PALM SPRINGS CULTURAL CENTER SUNDAY 30 OCT
Buy your ticket to the Provincetown shows here: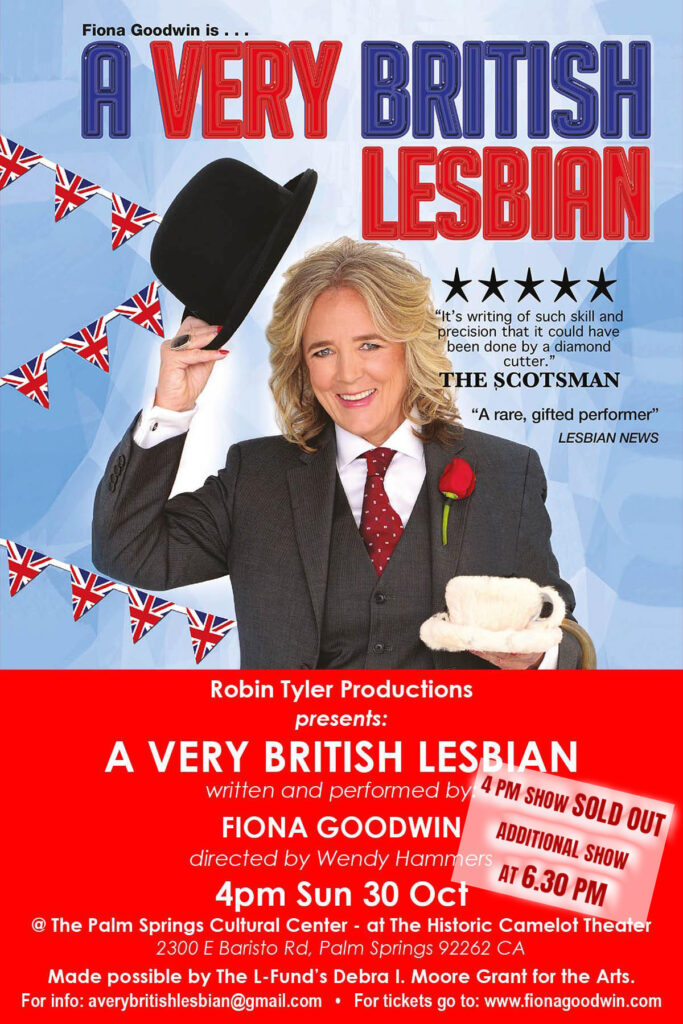 The 4 PM Palm Springs Show has sold out. THERE WILL BE A SECOND SHOW AT 6.30 PM (same day and venue). Buy your tickets to it (PayPal or Venmo) here:
VIP TICKET WILL PUT YOU ON THE FIRST 4 ROWS
Please send as "friends and family".
PAY WITH VENMO
(Please select the amount: $35 for General Admission $50 for VIP. Add your name and email address in the description field.)
A recent reading/excerpt of the stage play from the Lee Strasberg Theatre, Hollywood
"Few have the ability to combine comedy and pathos, to walk that fine line between laughter and tears. I saw such a rare gifted performer last week in a sold out theatre performance in Santa Monica, CA, Fiona Goodwin is 'A very British lesbian." -  Robin Tyler
And here is the memoir...
"Fiona delivers her soul baring tale with such comic dexterity and deftness that she gifts the reader with something quite precious and contradictory. …the power to see each painful step in her journey with compassion and empathy.. but given sweet permission to have a hearty laugh at it all." Russell Carpenter - Oscar Winner Cinematography - Titanic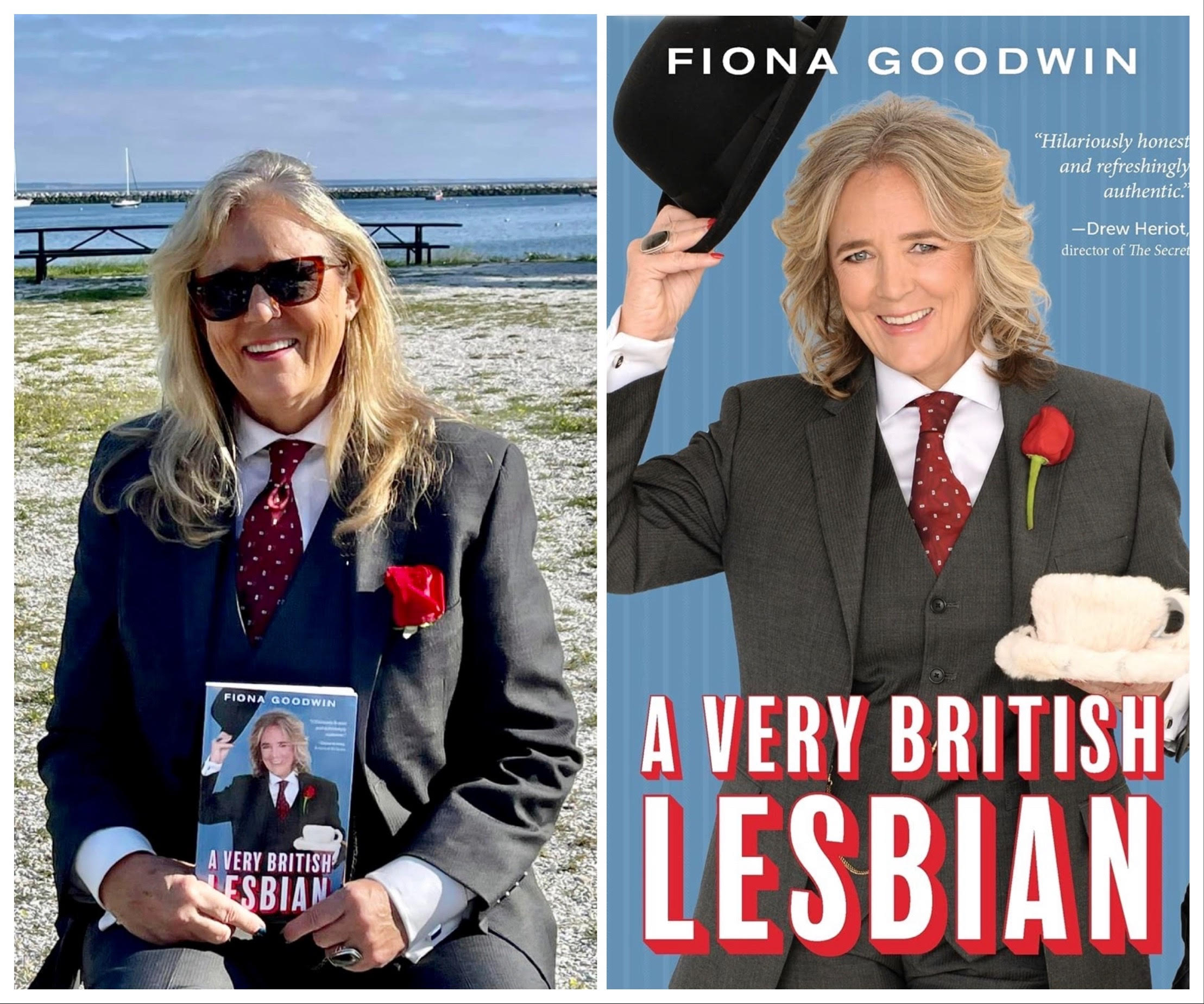 Fiona Goodwin first kissed a girl at the age of eighteen in 1970. She was as shocked as anyone, and her confession to the pastor led to a failed Linda Blair-style exorcism. The odyssey that followed included training as a nun in Italy, a starring role as Satan with a wandering troupe of missionaries in Honduras, filmsets in Hollywood, the Comedy Store in LA, a five-star review at the Edinburgh Festival 2019, and eventually a journey with ayahuasca in Peru.
A love story of epic proportions and the struggle to shed the cult of fundamentalist Christianity are at the heart of this story. Its universal appeal is in the courage to tell the truth: everybody has the choice to keep the status quo and live a muted version of themselves, but this memoir is a rallying cry for anyone, straight or gay, who has denied the bigger truth of who they are.
"Be sure to catch Fiona Goodwin's one-woman show. It's hilariously honest and refreshingly authentic. The book "had me laughing out loud and wanting more." - Drew Heriot, Director of The Secret